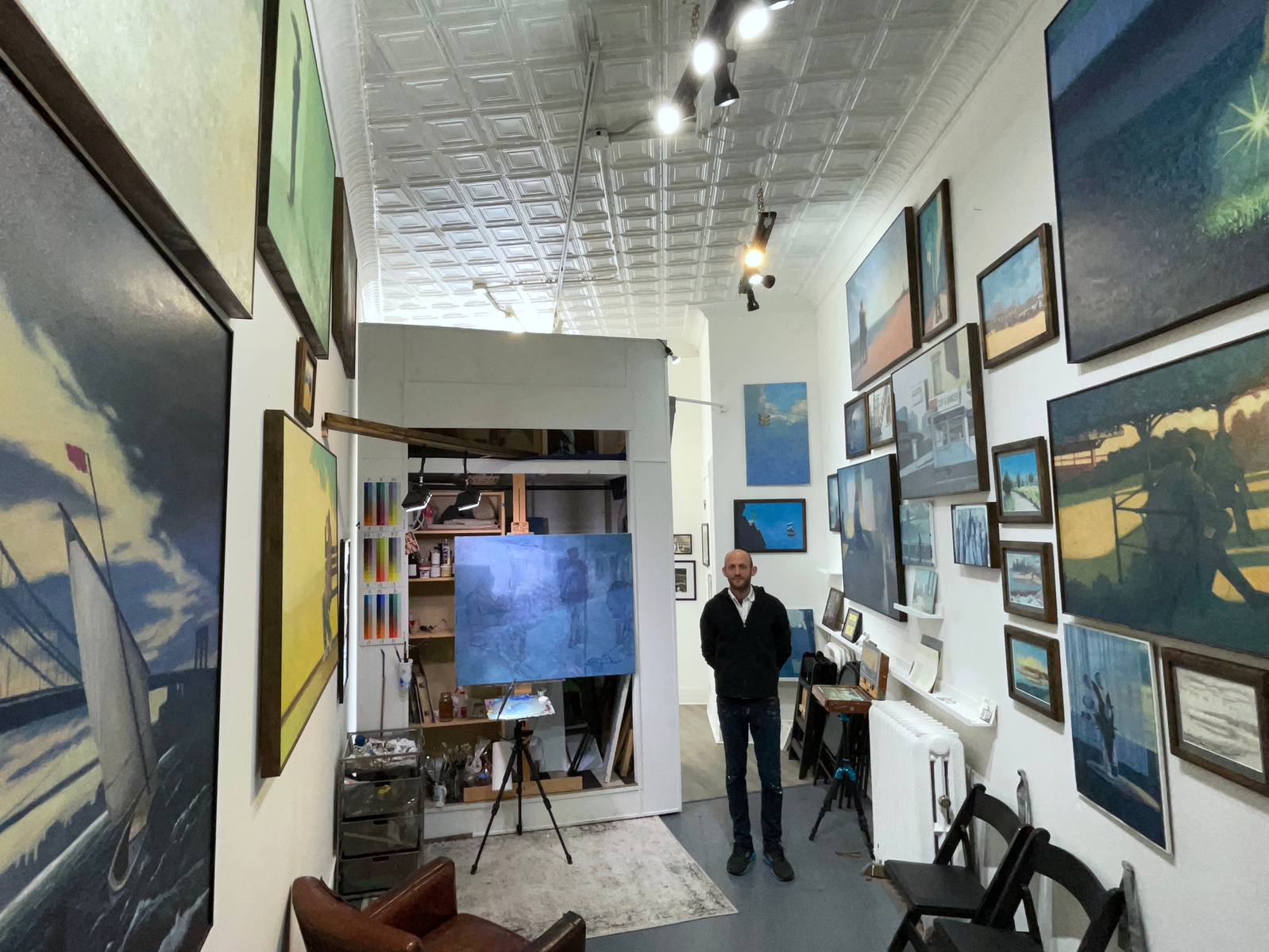 Hello!

Thank you for visiting Rick Secen Studio.

I am an oil painter whose work often depicts life in New York City, from street scenes that capture our daily life to conceptual paintings that capture what it feels like to be a New Yorker.

Established Gallery features Brooklyn's most exciting local artists and is also the location of my personal studio and gallery.

Visit us at 75 6th Avenue Brooklyn (and Flatbush Avenue).

The engine that propels my work finds its true source from the people I witness every day and the world that they are perpetually molding.
From the street corner I watch hundreds of people hustling about, getting it done, surviving the day, beating the odds, and at the same time, I see that the cards have been stacked against them in a thousand ways.
I watch and I wonder. How does everyone do it?
Every single one of us, regardless of who we are, what we've done, or what we're about, deserves empathy, because being alive is hard to do.
My large conceptual paintings are representational scenes portraying a character having a direct interaction with light. Using our profound connection with light, I tell stories of empathy in a single moment. The paintings depict our isolation, our struggle simply to be alive, while simultaneously capturing our yearning, our fascination, our hope in the radiance of the sun and all moments that shine.
"Black Liberty Leading, June 2020 - Columbus Circle Facing Trump Tower"
During the summer of 2020 the world responded with outrage to the murder of George Floyd.
As an artist I felt compelled to capture the moment as I saw it, with peaceful protesters demanding the freedoms guaranteed by the founding ideals of our country. I believe in those ideals, and for the continued fight to bring them to each member of my community and country.
This painting reflects the the black community leading us all in the fight for freedom in our time.